French Wine
Rédigé par Erudist -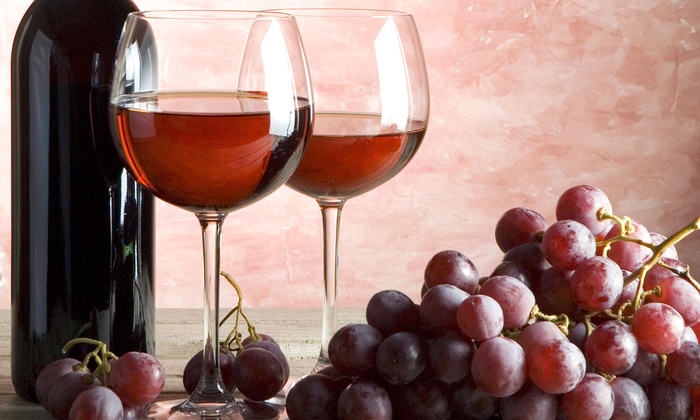 Bordeaux, Beaujolais, Pouilly, Merlot, Cabernet Sauvigon, Sauterne, Champagne ... discover the French Wine
Bordeaux Wine is one of the most famous wine in the world
The word "Wine" comes from the Greek οινος through Latin VINVM, (both "wine" and the "vine")
Beaujolais Wine is the most selling wine in France.
In 2017, the five largest producers of wine in the world were France, Italy, Spain, the United States and Australia.
Many exclusive wines come from France. French Wine
French Wine names and particularities
The taste of a wine depends not only on the grape species and varietal but the ground and climate (known as terroir) where it is cultivated.
Historically, wines have been known by names reflecting their origin, and sometimes style: Bordeaux, Champagne, Beaujolais and Sauterne are all effectively trade names, reflecting the most popular wines produced by the named region.
These "appellations" (as they are known in French) frequently dictate not only where the grapes in a wine were grown, but also which grapes went into the wine and how they were vinified.
French Wine is especially known for its variety of tastes, which come from the multiplicity of terroir and grapes.
French Wines
Alsace produces excellent dry and sweet white wines. They are so typical that the grape varieties used only grow in Alsace and nowhere else
The Bordeaux region is the most important wine producing region in France and in the world. Bordeaux has about 7,000 chateaux !
A few of the most exciting wines in the world come from Burgundy. The region produces two of the most popular wines in France: Beaujolais and Chablis.
Corsica offers subtle rosé and dry white wines.
Côtes du Rhône is probably the most diverse wine region in France (Châteauneuf du Pape, Condrieu and Château Grillet and the fruity red wines of Crozes Hermitage ...)
Languedoc-Roussillon region produces mainly red wines, a good share is "Vin de Table" but most of it is "Vin de Pays".
The Loire Valley is one of the most beautiful French wine regions
Provence is very well known for its rosé wine.
Wines from the South-West of France have often been confused with Bordeaux wines.
French Terroirs
A " terroir " is a group of vineyards (or even vines) from the same region, belonging to a specific appellation, and sharing the same type of soil, weather conditions, grapes and wine making savoir-faire, which contribute to give its specific personality to the wine.
In France the average yearly production is 70 million hectolitres (about 9 billion bottles!). Wines are classified in four categories, governed by very specific laws
Bordeaux Wine
For the 1855 Exposition Universelle de Paris, Emperor Napoleon III requested a classification system for France's best Bordeaux wines which were to be on display for visitors from around the world. Brokers from the wine industry ranked the wines according to a chateau's reputation and trading price, which at that time was directly related to quality. The result was the Bordeaux Wine Official Classification of 1855. The wines were ranked in importance from first to fifth growths (crus). All of the red wines that made it on the list came from the Medoc region except for the Chateau Haut Brion from Graves. The white wines, then of much less importance than red wine, were limited to the sweet varieties of Sauternes and Barsac and were ranked only from first great growth to second growth.
Within each category, the various vineyards are ranked in order of quality and only once since the 1855 classification has there been a change, when in 1973, Château Mouton Rothschild was elevated from a second growth to a first growth vineyard. Interestingly, since it is a classification of chateaux, the actual vineyards owned by some wineries have expanded and shrunk without any reclassification. Determining an up-to-date classification is favorite parlor game, especially among French wine geeks.
Beaujolais Wine
Beaujolais is a wine-producing region in France. It is part of Burgundy for administrative purposes.
The region is best known for Beaujolais nouveau, the result of a rapid fermentation process known as carbonic maceration that is ready to be drunk a scant six weeks after the harvest. On the third Thursday of November each year the new Beaujolais is officially released and just after midnight a race begins to ship the wine out all around the world as quickly as possible.
For a vintner the economic advantages of selling one's wine before the end of the year are substantial, although the wine itself varies dramatically in quality. While some "serious" wine lovers dislike the hoopla associated with the release of each year's nouveau, most people still regard it as a fine excuse for a party.
Almost all Beaujolais is made with the red Gamay grape, although there is some white made with Chardonnay. Beaujolais tends to be a very light bodied wine, with relatively high amounts of acidity, and strikes some as thin and sour, although this is likely to be avoided if it is served with food. The villages of Beaujolais can yield wine that is more full-bodied, darker in color, and significantly longer lived than the basic Beaujolais or Beaujolais Villages. Unfortunately for the unknowing wine drinker, these wines are rarely helpful enough to put the word "Beaujolais" on the label, leaving one with little recourse but to memorize the list. Some you might see are: Morgon, Moulin-a-vent, Brouilly, Côte de Brouilly, Saint Amour, Chiroubles, Chénas, Fleurie, Juliénas, and most recently, Régnié.